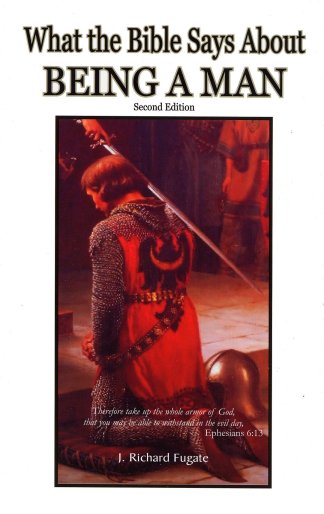 What the Bible Says About . . . Being A Man
book by J. Richard Fugate
What this nation needs today is a few good men. Men who will live by the Biblical principles of honesty, courage, loyalty, self-discipline, and above all, GODLINESS. Over the past several generations, men have lost a great deal of their masculinity. Parenting, marriage, government, business, and church have been damaged as a result. Being a Man explains this demise, the Biblical roles of Christian masculinity and the road back to responsible manhood. If you are a Christian man who would like to be a spiritually-mature leader, this book is for you. God intends for men to be conquerors in this world. Are you ready to be one? $13.00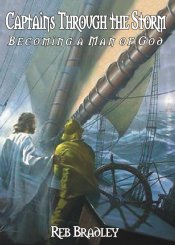 CAPTAINS THROUGH THE STORM: Becoming a Man of God
8-disc CD set by Reb Bradley $49.00
The Bible teaches that men are appointed by God to be the heads of their households just as captains pilot their ships. History reveals that when men properly fulfill their leadership role, wives are happiest, marriages are stronger, and families thrive, but when men fail to assume leadership, families, churches, and society all suffer. Unfortunately, most men do not understand biblical leadership, so their wives "stress out" as they are forced to shoulder the weight of running the home by themselves. To offer the best help to men Reb draws from the Scriptures, his wife's expert explanations of the female mind, and the lessons he learned from his own failures. The man who listens to and applies the lessons contained herein will be thankful into eternity
The 8 sessions include:
1. Unraveling the Mysteries of the Female Mind
2. Men as Family Heads
3. Following Christ's Example of Servant Leadership (part 1)
4. Following Christ's Example of Servant Leadership (part 2)
5. Overcoming Common Obstacles to Leadership
6. Taming Lust
7. Resolving Anger and Unforgiveness
8. Plotting a Leadership Course
(Free syllabus available on download page)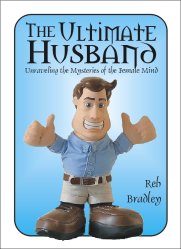 THE ULTIMATE HUSBAND: Unraveling the Mysteries of the Female Mind
3-disc CD set by Reb Bradley $21.00

This life-changing message, excerpted from Reb's seminar "CAPTAINS THROUGH THE STORM," is needed by every husband. Prepared after 25 years of counseling, 30+ years of interviews with his wife, and a lifetime of Bible study, Reb presents deep insights into the husband/wife relationship in light of Scripture. This 3-disc message will help every man gain insight into his wife's heart, explaining why she gets offended so easily by innocent comments, why she seems so illogical at times, and why her girlfriends understand her perfectly. The man who listens to these CD's and applies his understanding to his marriage, will find himself married to a happy woman.
The 3 sessions include:
1. Unraveling the Mysteries of the Female Mind
2. Following Christ's Example of Servant Leadership (part 1)
3. Following Christ's Example of Servant Leadership (part 2)
(Free syllabus available on download page)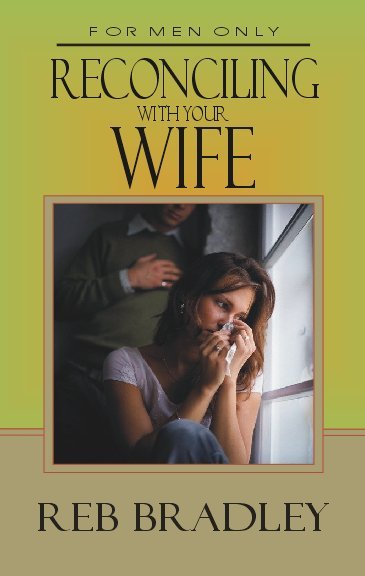 Reconciling With Your Wife
by Reb Bradley -- 44 page booklet
A short study for the man who finds himself abandoned by his wife, and needs practical help in being reconciled. Developed over years of helping men be restored to their wives, this little booklet offers invaluable aid for the man who is ready to die to himself and do what is best for his family. An excellent tool for any man who wants to understand his wife's heart. $7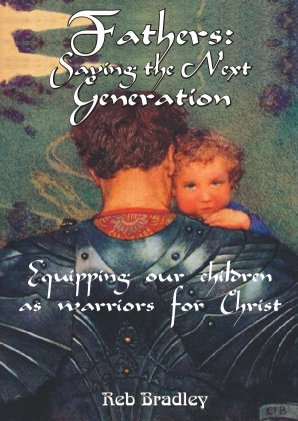 BEST TAPE SET FOR FATHERS !!!
Fathers: Saving the Next Generation: Equipping Your Children as Warriors for Christ
2 tape set (Free syllabus available on download page)
Drawing from Israel's parenting mistakes in the book of Judges, which led to their children's idolatry, this series outlines God's plan for raising your children to be warriors for Christ rather than pew-warmers or backsliders. It will also reveal how Satan gets to children by robbing fathers of a vision for leadership. $19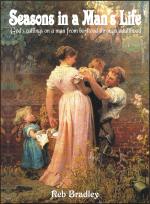 Seasons in a Man's Life: God's callings on a man from boyhood through adulthood -- (2 tape set )
(Free syllabus available on download page)
God has for each of us a unique purpose based on our age and station in life. Scripture teaches that older widows have a different calling than younger widows, and women have different callings than men. And it also teaches that men have a unique calling on them in each phase of their life, from boyhood through adulthood. In this series Reb presents from Scripture God's purposes and priorities for the five seasons in a man's life, which are: Boyhood, Single years, Husband, Fatherhood, and Ministry. MEN: Listen to this series and discover God's callings for you and your sons. tape-$16 CD- $19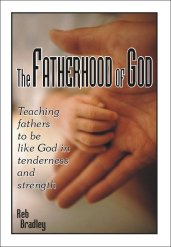 The Fatherhood of God: Teaching fathers to be like God in tenderness and strength -- (2 tape set)
(Free syllabus available on download page)
What is a good father -- is he more like John Wayne or Mr. Rogers? With the loss of clear role models over the last few generations, most men today need help in understanding fatherhood. For the perfect role model we must look to the Scriptures and learn from our Heavenly Father how to properly lead and love our families. This message is great for dads or for anyone who wants to better understand the fatherhood of God. tape-$16 CD-$19