A BIBLICAL VIEW
OF TERRORIST ATTACKS
Without warning, early Tuesday morning on September 11, 2001, Muslim terrorists flew a hijacked airliner into the #1 tower of the World Trade Center in New York.

Twenty minutes later another jet was flown into the #2 tower.

Meanwhile, another terrorist flew a hijacked jet into the pentagon.
The carnage has drastically altered life as we know it here in America. Most commentators say our nation will never be the same.
Most grieve over this attack, but some cry out against America for its moral decadence, and proclaim this to be nothing but the judgment of God.
Truly, America is in a serious state of moral decline, but ....
Is this terrorist attack an act of Godís judgment on America?
Some believe that just as God brought judgment on Israel through the attacks of pagan nations around them, America is also being judged for forsaking God and His ways.
God did use pagan nations to discipline Israel. (Jer 1:15-16; 4:16-17; 5:15; 6:22; 25:9; Dt 28:49)
But that was Israel -- God's chosen people. And it was because they were his chosen people that he put them under judgment. America, although having a system of government based on biblical principles, is not God's chosen people. The Church is. To determine if God would discipline those outside His Church
we must look to His words to the Church.
The New Testament scriptures portray Godís judgment as falling on two different groups Ė the Church and the world:
1 Cor 11:32 When we are judged by the Lord, we are being disciplined so that we will not be condemned with the world.

Members of Christ's body receive their discipline while here on earth.
Heb 12:5 And you have forgotten that word of encouragement that addresses you as sons: "My son, do not make light of the Lord's discipline, and do not lose heart when he rebukes you, 6 because the Lord disciplines those he loves, and he punishes everyone he accepts as a son." 7 Endure hardship as discipline; God is treating you as sons. For what son is not disciplined by his father?

Those in the world will receive eternal condemnation on Judgment Day.
Acts 17:31 For he has set a day when he will judge the world with justice Ö
2 Pet 3:7 By the same word the present heavens and earth are reserved for fire, being kept for the day of judgment and destruction of ungodly men.
The overall message of Scripture is that the Lord disciplines His own children -- not someone else's. One day He will judge the world, but at present His disciplines are chiefly on His children.
Unbelievers, American or otherwise, who live godless lives certainly deserve Godís judgment. And yes, God might not wait until Judgment Day, but could bring judgment on such people if He wanted. However Ö
The body of people with which God is presently concerned is His Church Ė not the nation we live in.
It is the Bride of Christ, the Church for whom Christ will return and wants to find pure Ė not the political community (nation) in which His people happen to live.
It is the members of the Church who have regenerate hearts and have the capacity to obey God Ė not the unregenerate citizens among whom we live.
If the Church comes alive and repents of its spiritual and moral irresponsibilities, the people of the nations in which we live might come under the influence of our gospel message, and become part of Godís kingdom. Or they may do as Christ warned and increase in their hatred and escalate their persecution. Either way, it is we the Church who need to wake up.
But if it is even remotely possible that this terrorist attack was an act of Godís judgment, shouldn't America be warned?
In 1999 many thought they knew the mind of God when they proclaimed that the coming Y2K crisis would be the judgment of God. They were wrong about the expected crisis and proved they were wrong to think they knew the mind of God. So also, we are on equally shaky ground to think we know God intended the terrorist attacks as judgment. Consider Romans 11:34 and Isaiah 55:8-9.
Rom 11:34 "Who has known the mind of the Lord? Or who has been his counselor?
Isa 55:8 "For my thoughts are not your thoughts, neither are your ways my ways," declares the LORD. 9 "As the heavens are higher than the earth, so are my ways higher than your ways and my thoughts than your thoughts.
Whichever might happen, we do not have the ability to know Godís intentions, and therefore lack the authority to pronounce judgment on America. Instead we must concern ourselves as God does with calling the members of Christís Church to repentance.
Besides, he who claims to know and reveal the intentions of God places himself in a very dangerous place Ė he is assuming the role of Godís prophet.
Such a one must not forget what happened to those in Israel who presumed to speak for God, but were wrong Ė they were executed (Deut 18:20).
Such a one must not forget what happened to Moses who, when speaking for God to Israel, misrepresented God's heart Ė and was forbidden from entering the Promised Land. (Num 20:8-12)
Those who guess about Godís motives may be right, but if they are wrong, let them be warned that it is a gravely serious thing to misspeak for God.
Is it wrong to be angry with the terrorists and wish for retribution?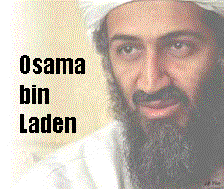 Does it make you angry to see Osama bin Ladenís picture? Do you loathe his image and hope for his soon demise?
Is it wrong to be angry with such a terrorist and, if he is guilty, wish for retribution?

To entertain hatred and wish for vengeance is evil
Rom 12:17 Do not repay anyone evil for evil. Be careful to do what is right in the eyes of everybody. 18 If it is possible, as far as it depends on you, live at peace with everyone. 19 Do not take revenge, my friends, but leave room for God's wrath, for it is written: "It is mine to avenge; I will repay," says the Lord. 20 On the contrary: "If your enemy is hungry, feed him; if he is thirsty, give him something to drink. In doing this, you will heap burning coals on his head." 21 Do not be overcome by evil, but overcome evil with good.

To wish for justice is to emulate Godís character
Rom 13:4 For he is God's servant to do you good. But if you do wrong, be afraid, for he does not bear the sword for nothing. He is God's servant, an agent of wrath to bring punishment on the wrongdoer.
Rev 6:9 When he opened the fifth seal, I saw under the altar the souls of those who had been slain because of the word of God and the testimony they had maintained. 10 They called out in a loud voice, "How long, Sovereign Lord, holy and true, until you judge the inhabitants of the earth and avenge our blood?"
If our hearts are void of personal distain and vengeful thoughts, and we merely wish for government to exercise needed justice, we may be emulating the heart of God.
But we must never lose our compassion for the souls of all evildoers. Even in our wish for justice, may we always see them as lost and in need of Christ.
Is it wrong to be afraid?
2 Tim 1:7 For God has not given us a spirit of fear, but of power and of love and of a sound mind.
We only become afraid when that which gave us security is no longer reliable.
Ps 118:9 It is better to take refuge in the LORD than to trust in princes.
Ps 146:3 Do not put your trust in princes, in mortal men, who cannot save. 4 When their spirit departs, they return to the ground; on that very day their plans come to nothing.
Ps 118:8 It is better to take refuge in the LORD than to trust in man.
Ps 20:7 Some trust in chariots and some in horses, but we trust in the name of the LORD our God.
It is God who protects us wherever we live Ė not our nationís greatness.
We are just as safe in the hands of God whether we are in Afghanistan or we are high in the Rocky mountains.
It is ultimately the hands of God which protect us Ė not the community in which we live.
Nations and rulers are no threat to us anyway.
They are only in power because God has put them there, or leaves them there.
Dan 4:17 "'The decision is announced by messengers, the holy ones declare the verdict, so that the living may know that the Most High is sovereign over the kingdoms of men and gives them to anyone he wishes and sets over them the lowliest of men.
Ps 75:6 No one from the east or the west or from the desert can exalt a man. 7 But it is God who judges: He brings one down, he exalts another.
Is 40:23 He brings princes to naught and reduces the rulers of this world to nothing.
Nations are completely at Godís mercy.
Is 40:15 Surely the nations are like a drop in a bucket; they are regarded as dust on the scales; he weighs the islands as though they were fine dust Ö 17 Before him all the nations are as nothing; they are regarded by him as worthless and less than nothing.
Dan 4:35 All the peoples of the earth are regarded as nothing. He does as he pleases with the powers of heaven and the peoples of the earth. No one can hold back his hand or say to him: "What have you done?"
They only have power to do what God grants them to do.
John 19:11 Jesus answered, "You would have no power over me if it were not given to you from above ÖĒ
Every danger that is sent our way, whether it be a mosquito or a suicidal terrorist, God uses for our good.
Gen 50:20 You intended to harm me, but God intended it for good to accomplish what is now being done, the saving of many lives.
Rom 8:28 And we know that God causes all things to work together for good to those who love God, to those who are called according to His purpose.
Job 1:21 and said: "Naked I came from my mother's womb, and naked I will depart. The LORD gave and the LORD has taken away; may the name of the LORD be praised."
2 Tim 1:7 For God has not given us a spirit of fear, but of power and of love and of a sound mind.
Our secret to confidence is Ö
1. POWER
2. LOVE
3. SOUND MIND
We need not personally fear such tragedies. God uses such things to loosen our grip on the world.
In many parts of the world believers have already been helped to lose their attachment to this earth. They have discovered that this world is not their home.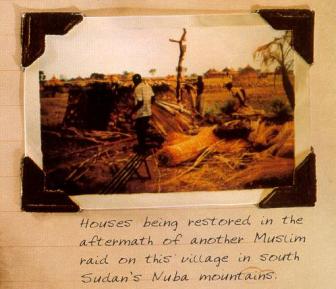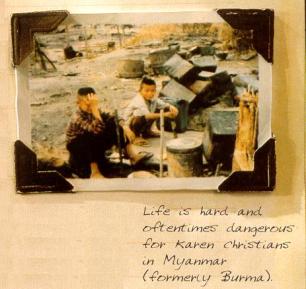 The 9/11 calamity is not about US!
Itís not about us and our survival. Itís about the lost and their need of Christ.
Itís about them Ė the ones whose fear has made them aware of their need for God.
Itís all about them Ė the ones who, for a season, became more spiritually-minded than any time in recent history.
The harvest is plentiful but the workers are few. 38 Ask the Lord of the harvest, therefore, to send out workers into his harvest field. Matthew 9:37-38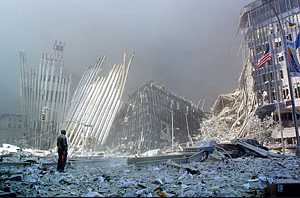 Remember that the point of parable of the Good Samaritan is not that we need to be on our guard for lifeís dangers. Its point is that we are to express tangible love to those who succumb to danger.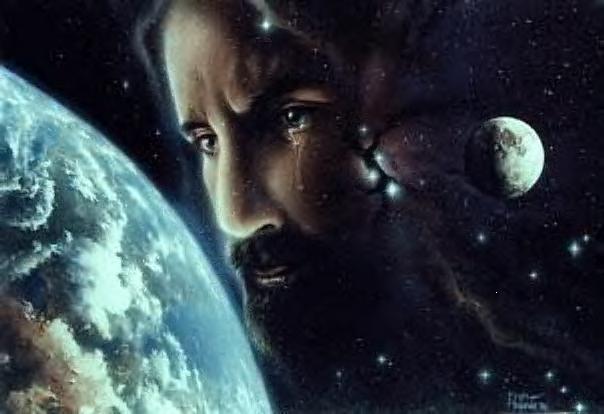 May we have the heart of God for the lost and perishing. Amen!