Reb Bradley v Family Ministries
FM NEWSLETTER
ISSUE #2 -- NOVEMBER 2005
800-545-1729 www.familyministries.com
______________________________________________________________________
Greetings from Reb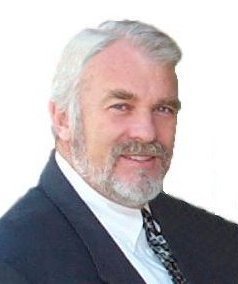 Hello friends,
This is our second newsletter and I find myself excited at the thought of having a few minutes to spend with you.
If you have been watching our Speaking Schedule on the website, you know that Bev and I went to the United Kingdom this last summer. We had the privilege of ministering in Bristol, England. I gave the commencement address for the graduation of Anchor Bible Training Institute and then presented the Child Training Seminar over several days at Carmel Christian Centre. The need for parenting help is great in the U.K. – the influence of humanism greatly impacts the Christian churches – far worse than in the U.S.
Following our time of ministry in Bristol, Bev and I were able to take a few days and visit Wales. We stayed in a quaint old Bed and Breakfast and explored castles. Bev spent time writing poetry on the windswept cliffs of Wales, and I photographed scenery. (If you would like to see some of my photos of castles let me know and I will post them on the FM website. I have included a few low resolution images below. )
I just returned from a week in Utah. I was honored with the opportunity to minister for four days of Revival meetings at The Door in Kearns. I would never have thought that parenting help would be "reviving," but the Lord proved me wrong. The time was absolutely wonderful. I had never thought about it before, but biblical help in parenting is quite revitalizing. The week there saw a couple souls won to Christ and quite a number rededicate themselves. I think the week left me more revived than anyone!
A typical winter, I have the next 2 months off from speaking, but after the first of the year I will be speaking at a number of churches and state homeschool conferences. Details will soon be posted on the website.
If you think someone you know will be helped by this newsletter, be sure to forward it to them.
I can't wait for you to read this month's article. I consider the message absolutely vital for homeschoolers and other family-minded people.
Stay in touch,
Reb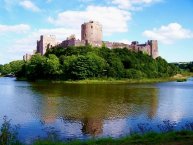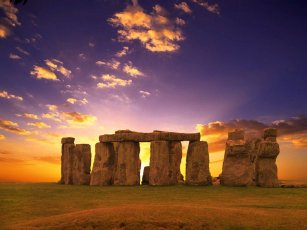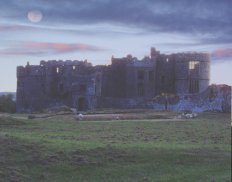 A few of my photos from our trip to the UK
______________________________________________________________________
November Article of the Month
Solving the Crisis in Homeschooling Part 2
When my three married children were young, I was overly-confident in my approach to parenting. I was convinced that my children would grow up godly, and that they would avoid significant struggles with sin because of my parenting. I was absolutely certain that since I was training them "in the way they should go", and I was doing most everything I had written in my book, I would be a success as a parent. However, I had yet to discover it wasn't all about ME and MY success. In fact, I had yet to learn that the parent who thinks it's all about THEIR success is often contributing to their children's struggles. (Revelation #1 – proper parenting is about the children not the parent. I'll explain later.)
As each of my three oldest children reached adulthood I was shocked to discover that they did not conform exactly to the values I had sought to give them. They had retained much of what I had given, but not everything. Instead of being perfect reflections of my training, they each turned out to be individuals who had their own values and opinions. I had wrongly thought them to be exactly like wet clay, me being the potter with total control over what they would become. I was not prepared for their individuality, nor was I ready to see them as fleshly beings. As I watched them each face off with the Lord and have their own struggles with the flesh, like I had when I was their age, my homeschool dreams crashed royally.
It was during that season that God was waking my wife and I up to what was happening among veteran homeschoolers across the nation. We began to hear from many in the homeschool community who faced similar heartache – conscientious parents, many of them leaders, who had watched their wonderful homeschooled children grow up and make choices contrary to their parents' values.
After several years of examining what went wrong in our own home and in the homes of so many conscientious parents, God has opened our eyes to a number of critical blind spots common to homeschoolers and other family-minded people. The following is a summary of those things we have concluded are contributing factors. In this and each subsequent newsletter I will cover two of eight factors. (A complete presentation can be found in my new series "What I REALLY Wish I Knew When My children Were Young.")
CONTRIBUTING FACTORS
1. Self-centered dreams
I have observed that it is easy for conscientious parents to become "dream" oriented. The reason that our dreams for our children are so vulnerable to crashing is because they are our dreams, but they involve our children. Our dreams, when you think about it, are not just for them, but also for us. As homeschool parents we make great sacrifices and invest a great deal to influence how our children turn out. The problem is that love for children can be lost in love for personal success as a parent. Our concern for ourselves ends up overshadowing our love for our children.
When my oldest son was 18 he developed habits of disrespectful communication and I had to ask him to leave my home for a season. (In Israel the most severe discipline for lawbreakers was execution – next to that, it was setting someone outside the camp.) Needless to say, my wife and I were devastated by the discipline we imposed. In the first month he was gone we wept each day for him. We were grieved that he was now unprotected from the junk from which we had worked so hard to shelter him, but more than that, I was heartbroken that my dreams for him and our family would no longer come true. I remember speaking the words to him – "Son, you've ruined my dreams." You see, I had a dream for my family and it involved adult children who lived at home humbly under parental authority, and who would one day leave home to marry, after following my carefully orchestrated courtship process. But now, my son had gone and "messed up" my perfect dream. Nothing is wrong with dreaming of good things for your children, but the truth was, my dream for my son was mostly about me.
In hindsight, what was particularly grievous was that I was more worried about the failure of my dream of "success" than the fact that my son and I had a broken relationship. Although he did come back and was restored to us 4 months later, it still took me years to realize that I had contributed to the damaged relationship. (More on that later.)
One of the reasons parents homeschool is because they want to accomplish something good in their children. Success in homeschooling requires that academic, moral, and spiritual goals be set. It is only natural for parents to have high hopes and dreams for their children. However, when we begin to see our children as a reflection or validation of us, we become the center of our dreams, and the children become our source of significance. When that happens in our home it affects the way we relate with our children, and subtly breaks down relationship.
2. Family as an idol
We dream for results, but preoccupation with results can turn the family into a measurement of success. For those who feel successful, family becomes a badge of honor or trophy to be admired by others or God. When we allow the success of our family to determine our security or sense of well-being we are seeking from it something God intends us to receive from Him. I am describing idolatry. If homeschoolers are not careful, family can easily become an idol.
At times in their history the Israelites worshipped idols. They didn't always forsake worship of the living God – they merely served other gods with Him. Sometimes they simply made an idol of something good. Jesus rebuked the Pharisees because they elevated issues of holiness higher than the very God who declared them holy (Mat 12:1-8; 23:24). An idol is anything other than God in which we seek security and fulfillment. It may be something biblical or good, but if it has the power to determine our wellbeing, we have elevated it higher than God meant for us. As those who are devoted to our families, and therefore invest a great deal of time, energy, and heart, it is easy to elevate the family too high.
We know we have made our family an idol when we put our hope and trust in it more than in God – we look to it rather than God for our identity and significance. And we know we look to our family for our significance when it has the most power to lift us up or demoralize us. It is most obvious in public when we either glory in our children or become enraged when they embarrass us. Our children are either the source of our pride or our disappointment, depending on whether or not they help us achieve our image of a strong family.
A great problem with idolatry is that idols require sacrifice, and we end up sacrificing relationship with our children for the idol of the family. When we elevate the image of the family, we effectively trade our children's hearts for our reputation.
Craving a reputation for success puts great pressure on us, and then on our children – we feel quite constrained to succeed with them. If they turn out okay, then we can credit ourselves with success, but if they struggle or fail, then we may live with guilt, embarrassment, and bitterness towards them. Many homeschool parents look at the choices made by their teen and adult children and live under a cloud of failure.
In the Christian life it is important to understand that our highest success is not measured by the effect we have upon others, but strictly by our obedience to God. In other words, God does not credit us that someone came to faith in Christ through our words – He credits us for our obedience. We obey and speak the truth – God bears the fruit (1 Cor 3:6). Parents, therefore, must do what is right and pour Christ into their children. They must train, discipline and instruct, with the intent, obviously, of bringing maturity and leading their children to Christ. However, from God's standpoint, parents' success is measured by their obedience – not by how their children ultimately choose to respond to their influence.
Shortly after I first planted Hope Chapel in 1987 we were visited by Pastor Richard and Sabina Wurmbrand. (They both had been tortured for years in communist prison camps.) During their visit Sabina asked me how the church plant was going. I responded, saying that I believed I was in obedience to God to be in Sacramento planting the church, so anticipated that the church would be a success. For that statement she firmly rebuked me. She looked me in the eye and declared, "Obedience is the highest success!"
Those life-changing words transformed my view of ministry, and now impact my parenting. It is our responsibility to obey the Lord – to sow the seed and to water – it is His job to make the seed grow (1 Cor 3:6).
I once believed and taught that a parent could follow the right biblical steps and be assured of raising children who remained faithful to God from childhood into their adult years. In fact, as a parent of young children I judged as a failure any parent whose young adult children were prodigal. However, as my own children aged and I discovered that they were self-determining individuals with their own walks with Christ, I came to the alarming realization that I had a lot of control over their outside, but not their inside. They were like all people who were faced with the choice of whether or not they were going to listen to Christ and follow him. As Christians we all encounter opportunities many times in our lives – to choose to follow Christ or not. It was a rude awakening for me when I saw that even the best parenting could not exempt a person from making the wrong choice when faced with temptation. I do believe that by our influence we can greatly increase the likelihood our children will love and follow Christ, but I see nothing in Scripture that guarantees well trained children will never succumb to temptation.
Consider the parable of the Prodigal Son – the righteous father raised two sons who turned out sinful – one went deep into sin and then repented – the other stayed home obediently, yet was polluted with self-righteousness and bitterness. Could the Father take blame or the credit for their sinful choices? Not at all, for the story is about God the Father Himself – it is a lesson about His mercy to His children when they fail. May we learn from God's example!
Next issue: Part 3 ...
______________________________________________________________________
Ministry Needs
Finances: We appreciate those of you who responded to our appeal for financial help last month. The donations helped us through the month. Because of the time of year, speaking opportunities are few, and we continue to find ourselves in a very lean financial place. Reb feels quite blessed that he hasn't had to find another way to support his family yet. Although speaking opportunities are few in November and December, ministry demands remain great. We anticipate God will provide through your gifts or through other means. Please prayerfully consider being a ministry partner with us. (We are a tax-exempt 501-C3).
Seminars: Since Reb no longer pastors a church he is more available than ever to present seminars. Consider arranging a seminar for your fellowship.
New Materials: In the future it is not merely our goal to survive, but to expand our ministry. We hope through the generosity of your giving to be able to hire another director, which will allow Reb time to complete several unfinished books he is writing. We hope, with gifts, to fund the publishing of a book version of the booklet Dating: Is it worth the risk? It is already written and typeset, and merely awaits funding.
We'd love for you to partner with us in providing help to families.
______________________________________________________________________
Testimonies from ministry friends
"I was a volunteer at your book booth last summer at the state homeschool conference here. I worked behind your book tables for 2 days straight. Normally I would be exhausted after 2 solid days on my feet like that, but at the end of the weekend I was not tired – I was energized. I don't know why, but interacting with so many spiritually revitalized people had just attended your sessions was contagious and uplifted me incredibly. I didn't hear any of your sessions, but I feel like I went to a revival meeting. I didn't contact you right away, because I wanted to see if it would last. It has been 8 weeks now and I still feel on fire. Thank you so much for the opportunity to volunteer."
"Reb: A few months ago I listened to your tape series on mental health. I can't believe what happened to me. I had been on anti-depressants for 6 years, but by the time I finished the last tape in the series I discovered I didn't need the drugs any more. The Lord had lifted my depression! It has been 3 months now and my need for medication is gone. Thanks for being used by God." Mark C.
"Dear Reb, After having your tape series on Mental and Emotional Health for over 6 years, we got it out and listened. Wonder of wonders, my depression is lifting and the black cloud is going away... I am changing even though I am still suffering from Fibromyalgia. It has been three years since I got off the path. I may never be healed, but His grace is sufficient. Rejoice in the Lord always! I can now sing and dance before the Lord. It is as though you are teaching just to me. We were in your church in 1997 when you gave Mental and Emotional Health tapes sets to each family. I only wish we had listened when we got the set, but Praise God, it is not too late! ... Finally, in Him," the B. family
______________________________________________________________________
Ministry Prayer Needs
-- Financial stability for the ministry. Pray for God's provision, so that we can continue unimpaired.
-- Opportunities to minister in churches and at Home School Conventions.
-- Reb and Bev need the Lord's guidance as they seek to discern God's will for the direction of this ministry.
______________________________________________________________________