Reb Bradley v Family Ministries
FM NEWSLETTER
INTRODUCTORY ISSUE -- OCTOBER 2005
800-545-1729 www.familyministries.com
______________________________________________________________________
Greetings from Reb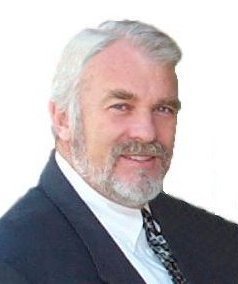 Hello friends,
With this being our first newsletter I thought it would be appropriate to bring you up to speed with a few key events in my life and ministry.
For 17 years I served Hope Chapel Christian Fellowship as senior pastor. A year ago, on August 28, I felt compelled to step down and start a new phase of life and ministry.
The reason I resigned was because I came to the conclusion that I wasn't good at maintaining both my marriage to the church and my marriage to my wife and kids. Some men can do both without problems, but with my myopic tendencies I wasn't doing either effectively -- my relationships at church and at home were suffering. When that realization finally hit me, I submitted my resignation to the elders.
My family rejoiced and was glad to have me 100%. Since leaving the pastorate I have continued to write and speak for Family Ministries (FM). In fact, I built new offices on my property and moved the ministry operation home. I no longer have a 90 minute roundtrip commute each day – I walk 100 yards. Hallelujah!
Last December, 4 months into my new venture, our ministry transitioned into a new season of challenge. Rick Fugate, the FM Director of Operations, entered retirement. Joining us in the summer of 2000, Rick brought organizational and financial solidity to us for the first time. The blessing he brought to the ministry, and subsequently to you, will be forever appreciated. For me Rick was more than a capable administrator, in my early years as a parent he had been my mentor. It was his book and video series, "What the Bible Says About Child Training" that God used to give me direction as a parent, forming the basis to my own family ministry. The 4 years he worked with me he became my closest friend. I miss his skilled administrative leadership, but I miss our daily fellowship most. Last January, absent a director, I assumed Rick's position and have continued to oversee the ministry fulltime.
Aside from the challenges of being a visionary who is trying to administrate an organization, I am greatly excited about the path of learning the Lord has had me on for the last couple of years. In fact, both my wife and I have been in quite the crucible of learning. Thankfully, what we are gaining is changing us. It is changing how we relate to each other, how we relate with our children, and how we minister. I am looking forward to sharing many of those lessons in coming newsletters. If you don't want to wait for those newsletters, you can order a new 4-CD set entitled "What I REALLY Wish I Knew When My children Were Young." For homeschoolers I consider the messages in this set absolutely critical in order to avoid the pitfalls so common to homeschooling. The bulk of the teaching has not been presented in any of my other recorded messages. This issue's Article of the Month is a brief introduction to what I will be sharing in future articles.
I'm looking forward to sharing with you on a regular basis.
God bless,
Reb
______________________________________________________________________
Article of the Month
Solving the Crisis in Homeschooling - Introduction
In the last couple of years, I have heard from multitudes of troubled homeschool parents around the country, a good many of whom were leaders. These parents have graduated their first batch of kids, only to discover that their children didn't turn out the way they thought they would. Many of these children were model homeschoolers while growing up, but sometime after their 18th birthday they began to reveal that they didn't hold to their parents' values.
Some of these young people grew up and left home in defiance of their parents. Others got married against their parents' wishes, and still others got involved with drugs, alcohol, and immorality. I have even heard of several exemplary young men who no longer even believe in God. My own adult children have gone through struggles I never guessed they would have faced.
Most of these parents remain stunned by their children's choices, because they were fully confident their approach to parenting was going to prevent any such rebellion. Some were especially confident, because as teens these kids were only obedient. Needless to say, the dreams of these homeschool parents have crashed, and many other parents want to know what they can do to prevent their own children from following the same course.
My wife and I have spent the last several years examining what went wrong in our own home and in the homes of so many conscientious parents. God has opened our eyes to a number of critical blind spots common to homeschoolers and other intense family-minded people. Consequently, in this series of articles I will be exposing these errors in an attempt to stem the growing tide of prodigals.
Next month: Roots of Prodigalism ...
______________________________________________________________________
Featured Materials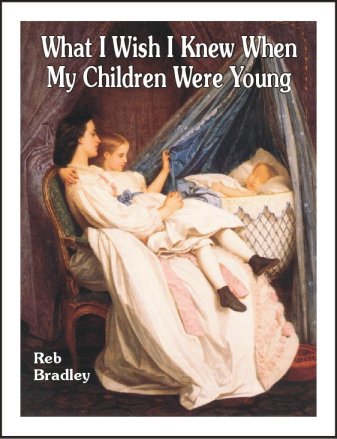 What I REALLY Wish I Knew When My children Were Young
4-CD set with syllabus - $28
Multitudes of homeschool parents around the country, including leaders, have graduated their first batch of kids, only to watch their graduates go wayward. Many were model homeschoolers while growing up, but sometime after their 18th birthday they began to reveal that they didn't hold to their parents' values. In this 4-CD set Reb exposes blind spots in parenting which contribute to the breakdown of relationship between parents and children, and thereby increase prodigal tendencies. Every homeschooler and every family-minded parent needs to hear these messages.
Session titles include:
Solving the Crisis in Homeschooling
Winning Your Children's Hearts: Influencing Through Relationship
Raising Children who Love God
The Power of a Strong Family
______________________________________________________________________
Ministry Needs
This month is a critical month for Family Ministries. We find ourselves in a very lean financial place. Two of our workers have given up their pay and are now coming in on a volunteer basis. If things don't turn around, we will have to cease publishing, and Reb will have to find another way to support his family. This means that he and Bev will have to greatly reduce or completely curtail speaking. If you value the Bradleys' ministry and want their materials to be available to others, we encourage you to give a gift to help FM stay afloat. Please consider making a one-time tax-deductible gift or begin giving on a monthly basis (we are a tax-exempt 501-C3). Reb is a firm believer that where God guides He provides. If God doesn't provide for FM, then Reb believes God has other plans for him. It is because God gives through His people that Reb feels compelled to let you know of the need (2 Cor 8:1-20). Make checks payable to Family Ministries and mail them to PO Box 266 Sheridan, CA 95681.
In the future it is not merely our goal to survive, but to expand our ministry. We hope through the generosity of your giving to be able to hire another director, which will allow Reb time to complete several unfinished books he is writing. We hope, with gifts, to fund the publishing of a book version of the booklet Dating: Is it worth the risk? It is already written and typeset, and merely awaits funding.
We'd love for you to partner with us in providing help to families.
______________________________________________________________________
Testimonies from ministry friends
"Dear Pastor Bradley, A friend of mine gave me your book last year, after having some trouble with my daughter. What a surprise! I was the one the Lord spoke to in the book. I have my degree in Child Development and have taught preschool for 6 years. I was using my education to discipline my children and with no success (kids were 4 and 2 last year). One year later and I have confidence that our children will be what God requires, obedient. What is even more amazing is the Lord revealed to me while reading: the path from dysfunctional to functional. Thank God, Thank you." Mrs. Sharon S.
"I am a vender at homeschool conferences and my children travel with me and help at the booth. A few months ago at a conference, my teenage son, never an enthusiastic worker, slipped away from the booth and apparently attended a session you did for teens. He returned and told me how much he liked what you had to say. The next evening at home we were surprised when he stood up at the dinner table and told us he had given his life to Christ at your session. He looked at his younger brothers and sisters and apologized to them for being a bad example and promised to be an example they could look to. I have waited this long to tell you, because I wanted to wait and see if the change was real. It was!!! He's a different person. Thank you, thank you, thank you for your ministry. I have seen lasting fruit in my home." A grateful homeschool mom
"Your books have overhauled our lives. Thank you!" Shelley M.
"I have thanked you before, but now want to say how I have helped many other parents by teaching them the principles in your books and audio sets. Your materials have done more to change my life than any other extra-biblical resources I have used. God Bless and thank you very much..."
"I am so happy to have found your website! I received "Child Training Tips" as a gift and may I say it was life changing - for my daughter as well as myself. Honestly, I looked at some suggestions in the book and thought I could never do those things, some sounded downright mean! God made it clear to me that Mr. Bradley was right on track, though. I've come to find out that most of those things I thought of as harsh, I only had to do once because it was so effective. Thank you, Mr. Bradley for your Godly insight ... you have been a true Godsend in my life!"
"I attended the conference last weekend and must say that what you and Beverly had to say was life-changing! I will never be the same, and neither will my home. Your transparency and willingness to talk about your mistakes was so refreshing and helpful. I wish more speakers were so honest. When I listen to people who talk like they've done it perfectly I go home discouraged. After listening to you I have hope..."
______________________________________________________________________
Ministry Prayer Needs
-- Financial stability for the ministry. Pray for God's provision, so that we can continue unimpaired.
-- Opportunities to minister in churches and at Home School Conventions.
-- Reb and Bev need the Lord's guidance as they seek to discern God's will for the direction of this ministry.
______________________________________________________________________